Mobile App
Bank of Advance... There's an App for that!
The Bank of Advance Mobile Banking App gives you a comprehensive banking experience from the convenience of your iOS or Android device. Take a look at some of the features you will find in our App.1
Account Information
View account balances and transaction history with check images. Search for a specific transaction by description, date, or amount. On the account listing page, swipe an account to the left to review other account details. In the auxiliary menu (top right corner), toggle the Account Cards feature to switch between the account list and account card displays. To change the order of your accounts: Log into your full Online Banking (not the App) > Options > Account > Drag and drop your accounts into your preferred order > Submit. 
Transfer Funds
Move money between your Bank of Advance deposit and loan accounts. You can edit scheduled transfers as well as view transfer history.
Bill Pay & P2P
Enrollment in Bill Pay can now be completed within the app. Bill Pay allows you to quickly and easily pay your bills from one place, and schedule recurring payments to avoid accidentally missing a payment. Send money to friends, family, or anyone when you use the Pay a Person option. When adding a Pay a Person payee, select Direct Deposit if you know the recipient's account/routing number. Select Email or Text Message to send the recipient a secure message requesting them to add their bank information. Learn more about Bill Pay.2
eDocs
Enroll in eDocs and view your detailed monthly statement, complete with check images, from the convenience of your app. Please note that you will only have access to the statement for 60 days. You will need to print or save the PDF version of your statement to a computer or USB drive for future viewing.

 

Learn more about eDocs.2
Mobile Deposit
Make deposits on-the-go or after hours with Mobile Deposit. Simply snap a picture to deposit checks easily and securely without making a trip to the bank. No driving, no lines, no worries.

 

Learn more about Mobile Deposit.3
Tagged Transactions
Categorize and tag each transaction to easily see where your money goes and help keep your budget in check. Tagging a transaction allows you to quickly locate purchases and view a historical summary of spending. You can also attach a photo of a receipt and notes to any transaction.
Brella (Previously SHAZAM BOLT$)
Safeguard your debit card with Brella™. Receive alerts to monitor your debit card activity, temporarily block/unblock your card, and submit travel notices. Our new app will make it even easier to use Brella. You will be able to access Brella and its features from within the Bank of Advance Mobile app.

 

Learn more about Brella.4
Message Center
Communicate directly with our helpful staff from wherever you are. Send and receive secure messages in the app's Message Center.
Find Locations
View details of our locations, such as addresses, phone numbers, hours of operation, distance from where you are, and directions to our branches.5
Voice Command
Turn on Voice Command in the auxiliary menu (top right corner) to navigate through the App menu hands-free.
Calculators
Quickly access financial calculators prior to logging into the app. Calculators include: Tip, Monthly Payment, Savings, and Amortization. 
Download our App!
The Bank of Advance Mobile Banking App is free and available for download in the Apple App Store and Google Play Store. To download, search Bank of Advance Mobile.

You must be an Online Banking customer to access the Mobile Banking App.
Don't have Online Banking


Questions?
1 There is no fee from the Bank of Advance for these services. Connectivity and usage rates may apply. Contact your wireless provider for more details.
2 Customers must first enroll in Bill Pay or eDocs through the Bank of Advance Mobile Banking App or Online Banking prior to having access to these services.
3 Customers must first enroll in Mobile Deposit through the Bank of Advance Mobile Banking App prior to having access to this service. Usage restricted to eligible customers only.
4 Customers must first register their Bank of Advance debit card with Brella through the Bank of Advance Mobile Banking App or Brella Card Manager App prior to having access to this service.
5 This is limited to locating Bank of Advance banking centers and ATMs. Please refer to your carrier for any fees that may apply.
The iPhone, iPad, App Store and Apple logo are all trademarks of Apple, Inc., registered in the U.S. and other countries. Android and Google Play are trademarks of Google LLC.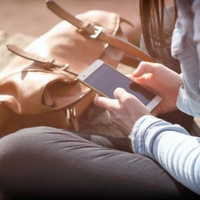 Tap. Snap. Deposit.
Simply snap a photo of your check within our mobile banking app to easily make a deposit.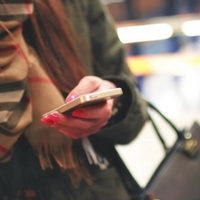 Monitor Your Card
Receive alerts when your debit card is used and block a lost or stolen card.