Debit Cards
Report a Lost or Stolen Debit Card
During business hours: Please call us immediately at (573) 722-3517
After business hours: Please call SHAZAM® Card Services at (866) 508-2693
Mastercard® Debit Card
Mastercard® Debit Cards give you a fast and convenient way to buy the products and services you need. It allows you to quickly and easily withdraw funds from your checking account without having to write a check. To apply online, click the Request a Debit Card button, fill out the form and submit. You can expect your debit card to arrive within 7-10 days. Your PIN will be sent to you in a separate mailing. Both mailings will be in plain, unmarked envelopes.
We now offer personalized debit cards! To personalize and create your own debit card you must have an existing Bank of Advance debit card. If you do not already have a Bank of Advance debit card number, please contact your local branch.
Click here to learn more about MyPic Debit Cards
.
Card Limits
| Type of Limit | Amount |
| --- | --- |
| Cash Withdrawal Limits | $300.00 per day |
| Purchase Limits | $750.00 per day |
You may have your limits temporarily raised for special purchases or shopping. Simply call your 
local branch
 to request the change.
Overdraft Protection for Debit Cards
Due to regulatory changes made by the Federal Reserve to Regulation E, the Bank of Advance will not cover overdrafts on ATM and everyday debit card transactions unless you request the protection. Once you have opted in, the Bank of Advance will cover overdrawn ATM and debit card transactions with the standard overdraft fee of $24.00. You are never charged unless you use the protection. You can opt in or out at any time by contacting your local branch.
Mastercard® SecureCode™
Mastercard® SecureCodeTM is an online security service to guard against unauthorized use of your debit card when you shop online with many participating merchants. There is no need to get a new card, no software to download, no cost and no hassles... just added security. Once enrolled in this service, you will have added confidence that Mastercard SecureCode performs an extra authentication step to protect your debit card from unauthorized users online.
Register for a Mastercard SecureCode. You must have a Bank of Advance debit card to complete the registration.
Shop online and pay with your enrolled debit card.
When you submit your order with a participating merchant, the Mastercard SecureCode box will automatically open on the merchant order form asking for your SecureCode.
Enter your unique SecureCode and within seconds, your identity is confirmed and your purchase is complete. This communication is between you and your card issuer. Your information is never shared with the merchant.
SHAZAM® BOLT$™
SHAZAM® BOLT$™ acts like a high-tech, early-warning system that immediately alerts you to potentially fraudulent activity by sending you alerts regarding your debit card purchases. With the help of SHAZAM BOLT$, no one is better equipped to catch debit card fraud than you. After all, you know what you've purchased and can spot unauthorized transactions instantly.
Customize your alert settings to notify you when purchases exceed a preset amount, transactions occur in a foreign country or your debit card number is used but your card is not present, such as telephone or internet purchases. You can also check your account balance information anytime, anywhere.
Our Transaction Control feature gives you more control over your debit card. If your card is stolen or missing, you can pause your card without affecting previous transactions. With just the tap of a button, Transaction Control allows you to block or unblock your own card to protect yourself from possible fraud.
Download the SHAZAM BOLT$ app for FREE from the Apple App Store, Google Play Store or
go to the SHAZAM BOLT$ website
now to access online. After registering your debit card, be sure to customize your alerts to be notified every time your debit card is used.
If you receive a notification for a debit card transaction that you did not authorize, call us immediately at (573) 722-3517 or call SHAZAM Card Services at (800) 383-8000 after hours.
Fraud Detection
To protect your account, Bank of Advance along with the SHAZAM® Falcon Fraud Manager, monitor your debit card transactions for potentially fraudulent activity. This may include a sudden change in location, unusually costly purchases, or any pattern associated with new fraud trends. If fraud is suspected, the bank or SHAZAMFalcon will be calling to verify the purchase. A temporary block may be placed on your card if verification cannot be made. To assure your card is not blocked unnecessarily, please keep your phone numbers up to date.
If you are going to be traveling, please contact your local branch so we can make SHAZAM Falcon Fraud Manager aware of your location.
ATM Locations
Bank of Advance ATM Locations
Bank of Advance – 105 E Gabriel, Advance, MO
Chaffee Banking Center – 102 E Yoakum, Chaffee, MO
Dexter Banking Center – 1428 W Business Hwy 60, Dexter, MO
Bowen Banking Center – 415 W 5th St, Bowen, IL
Network ATM Locations
Bank of Advance now has an agreement with First Missouri State Bank so that you may use your ATM/Debit Card without surcharge at three of their branch locations:
2 S Mount Auburn Rd, Cape Girardeau, MO
800 N Kingshighway, Cape Girardeau, MO
1846 E Jackson Blvd, Jackson, MO
MoneyPass ATM Network offers a free mobile app in order to easily search for in-network ATMs on your mobile device. Visit your app store to download the MoneyPass app today!
*$1.00 Bank of Advance Foreign ATM Fee still applies.
Approaching the ATM
Avoid dark or remote locations
Take another person with you if possible
Keep your doors locked and passenger window closed
Using the ATM
Block the view of others by cupping your hand over the keypad
Quickly remove your cash, receipt and card from the ATM
Pocket cash immediately
Preventing Debit Card Fraud
Memorize your PIN - Do NOT write it on your card!
Do not tell anyone your PIN or account number
Do not loan your card to anyone
Report lost or stolen cards immediately
NEVER give your PIN over the phone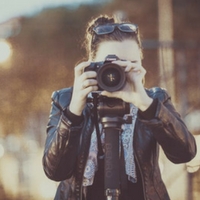 Go from Camera to Card
Upload your favorite photo and create a personalized debit card that is as unique as you are.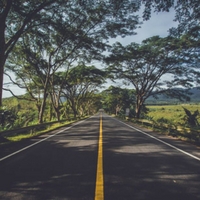 Get Cash on the Road
Follow where the road takes you and find in-network ATMs along the way.