Debit Cards
Report a Lost or Stolen Debit Card
During business hours: Please call us immediately at (573) 722-3517
After business hours: Please call SHAZAM® Card Services at (800) 383-8000
---
Mastercard® Debit Cards give you a fast and convenient way to buy the products and services you need without having to write a check or carry cash. Contact your local branch to request a Bank of Advance debit card and choose from the following card images. Call (800) 717-4923 to activate your card and establish your PIN.
| | | | |
| --- | --- | --- | --- |
| Flag | Grey Marble | Hay Field | Jade |
| Leather | Map | Regal | Wheat Field |
| | White Marble | White Texture | |
Overdraft Protection for Debit Cards
Debit card transactions that will overdraw your account will be declined unless you request and authorize overdraft protection for your debit card, which is an optional feature of Bounce Protection. If you choose to activate overdraft protection for your debit card, we will pay debit card transactions that overdraw your account in accordance with
Bounce Protection limits
. You will be assessed the standard overdraft fee of $24.00 per transaction. You are never charged unless you use the protection. You can accept or decline this service at any time by contacting your local branch.
Brella™ acts like a high-tech, early-warning system that immediately alerts you to potentially fraudulent activity by sending you alerts regarding your debit card purchases. With the help of Brella, no one is better equipped to catch debit card fraud than you. After all, you know what you've purchased and can spot unauthorized transactions instantly.
Customize your alert settings to notify you when purchases exceed a preset amount, transactions occur in a foreign country, or your debit card number is used but your card is not present, such as telephone or internet purchases. You can also check your account balance information anytime, anywhere.
Brella gives you more control over your debit card. If your card is stolen or missing, you can pause your card without affecting previous transactions. With just the tap of a button, block or unblock your own card to protect yourself from possible fraud. You can also easily submit a travel notice to help ensure uninterrupted debit card access when you're on the road.
To register your card and set up your alerts, access Brella from the convenience of your Bank of Advance Mobile Banking app*. You can also
download the Brella Card Manager app from the Apple App Store or Google Play Store or
visit the Brella website
. After registering your debit card, be sure to customize your alerts to be notified every time your debit card is used.
To protect your account, Bank of Advance along with the SHAZAM® Falcon Fraud Manager, monitor your debit card transactions for potentially fraudulent activity. This may include a sudden change in location, unusually costly purchases, or any pattern associated with new fraud trends. If suspicious activity is detected on your debit card, you will receive a text alert from 72718. Reply Yes or No to confirm or deny the activity. If you don't reply to the text or your phone number is not a mobile number,  you will receive an automated voice call from 855-219-5399. Save these numbers to your contacts so you don't miss any alerts! A temporary block may be placed on your card if verification cannot be made. To assure your card is not blocked unnecessarily, please keep your phone numbers up to date.
If you are going to be traveling, please contact your local branch so we can make SHAZAM Falcon Fraud Manager aware of your location.
Bank of Advance ATM Locations
Bank of Advance – 105 E Gabriel, Advance, MO
Bloomfield Banking Center – 120 S Prairie St, Bloomfield, MO
Chaffee Banking Center – 102 E Yoakum, Chaffee, MO
Dexter Banking Center – 1428 W Business Hwy 60, Dexter, MO
Bowen Banking Center – 415 W 5th St, Bowen, IL

Nationwide ATM Locations
Bank of Advance participates in 
MoneyPass® ATM Network
 and 
SHAZAM® Privileged Status ATM Network
. MoneyPass and Shazam Privileged Status offer surcharge-free ATM usage around the country. A surcharge is a fee charged to cardholders by the owner of the ATM. With a Bank of Advance debit card, you can use any ATM in these networks without paying a surcharge*. Click the links to find an in-network ATM location near you. 
*$1.00 Bank of Advance Foreign ATM Fee may still apply.
Approaching the ATM
Avoid dark or remote locations
Take another person with you if possible
Keep your doors locked and passenger window closed


Using the ATM
Block the view of others by cupping your hand over the keypad
Quickly remove your cash, receipt and card from the ATM
Pocket cash immediately


Preventing Debit Card Fraud
Memorize your PIN - Do NOT write it on your card!
Do not tell anyone your PIN or account number
Do not loan your card to anyone
Report lost or stolen cards immediately
NEVER give your PIN over the phone
* You must be an Online Banking customer to access the Mobile Banking app.
Connectivity and usage rates may apply. Contact your wireless provider for more details.
The iPhone, iPad, App Store and Apple logo are all trademarks of Apple, Inc., registered in the U.S. and other countries. Android
and Google Play are trademarks of Google LLC.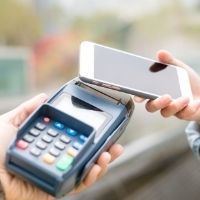 Pay with Your Phone
Add your debit card to a digital wallet and start making contactless payments.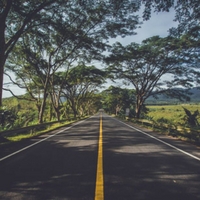 Get Cash on the Road
Follow where the road takes you and find in-network ATMs along the way.