Health Savings
A Health Savings Account (HSA) is a tax-advantaged medical savings account available to individuals who are enrolled in a high-deductible health insurance plan.
No minimum balance requirements
$2 monthly service charge
Monthly interest paid on ledger balance
Free HSA debit card
Free monthly statements (electronic or paper) with check images
Accounts are portable, even if you change jobs, marital status, medical coverage, or move
Contributions are generally tax deductible 
Tax free earnings/withdrawals
There are certain eligibility requirements by the IRS to open and maintain HSA accounts. You can visit the 
Department of Treasury's website
 for additional information on Health Savings Accounts.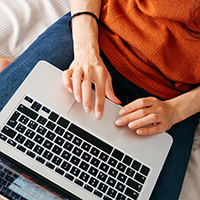 Easy and Secure
Don't have time to swing by the bank? Save some time by managing your accounts online.