Telephone Banking
Telephone Banking is available 24 hours a day, 7 days a week. 

Call (573) 722-5144 or toll free at (877) 711-2265.
Our free, automated telephone banking service allows for convenient access to your account at any time. With one simple phone call you can:
Check account balances
Review transaction history
Get interest information
Search for transactions by check number or amount
Transfer funds between Bank of Advance accounts
Make loan payments

And more



---
How to use Telephone Banking:
Call the 24 HOUR INFORMATION CENTER at 573-722-5144 or toll free at 877-711-2265. You will need your account number and your Personal Identification Number (PIN). NOTE: The first time you call, you will be asked to enter your account number and the last 4 digits of your social security number. You will then be instructed to set up a PIN. One PIN will be good for all of your accounts. 
Wait for the greeting, then follow the instructions. You will be offered a series of menu selections from which to choose. You may access your selections from the Opening Menu by simply pressing the corresponding number on your telephone or saying the voice command. You may choose from as many of the selections as you would like. Once you have finished your last selection, simply hang up your telephone to end the service.
Designed for You

Open an account that fits your
lifestyle, and make the most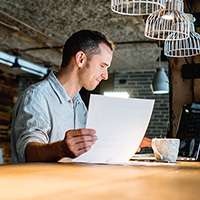 Business Banking
We are committed to providing business accounts that work as hard as you do.