Identity Theft Protection
Report a Lost or Stolen Debit Card
During business hours: Please call us immediately at (573) 722-3517
After business hours: Please call Shazam Card Services at (800) 383-8000
To Avoid Being a Victim of Identity Theft
Don't get hooked by Phishing scams. Never provide your social security number, debit card number or banking information to anyone requesting it by email, over the phone or at your home unless you initiated the contact. We will NEVER send emails requesting your personal information. If you receive an email claiming to be from us, do not hesitate to call us and confirm it.
Protect your password. Keep it top secret and change it often.
Shred documents that contain sensitive information. Never throw away anything that has account numbers or personal information on it without shredding it first. The Federal Trade Commission suggests shredding expired credit cards, account statements, insurance forms, invoices, copies of credit applications and credit offers that you receive in the mail.
Never use cyber cafes to access your internet banking accounts. Computers at public hot spots may be infested with viruses that can transmit your personal data.
Keep your computer secure. Make sure your anti-virus software is up-to-date and install anti-spam software to help disable malicious software and block incoming phishing emails.
Verify that the website you are visiting is secure. Before submitting any sensitive information, check that the address bar indicates the website is secure. The URL should start with "https:// ('s' for secured) rather than the usual "http://".
Check your credit reports regularly. You can obtain a free credit report once a year from each of the reporting agencies – Equifax, Experian and TransUnion. To request your free annual credit report, call 877-322-8228 or go to www.annualcreditreport.com.
If You Are a Victim of Identity Theft
Call the police. Get a copy of any police report or case number for later reference.
Notify your financial institution immediately. Report any lost or stolen debit cards so those cards can be blocked and new cards can be ordered.
Close existing bank accounts and open a new account.
Report stolen identity to credit bureaus and ask them to send you a free credit report.
 Equifax
Experian
TransUnion

Report fraud:   (800) 525-6258

Order Report:  (800) 685-1111

Report fraud:   (888) 397-3742

Order Report:  (888) 397-3742

Report fraud:   (800) 680-7289

Order Report:  (800) 888-4213
Report suspicious emails or telephone calls to the

Federal Trade Commission at 1.877.IDTHET (1.877.438.4338)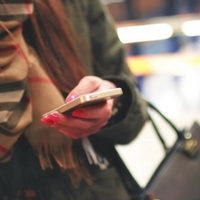 Monitor Your Card
Receive alerts when your debit card is used and block a lost or stolen card.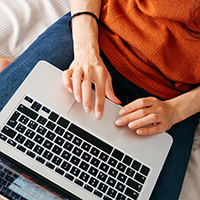 Easy and Secure
Don't have time to swing by the bank? Save some time by managing your accounts online.