Self Defense Banking
Know how to fight back against fraud and learn the tools to help protect your bank account!
SHAZAM® R.A.D.A.R.
(Risk Assessment, Detection And Response)
Bank of Advance and SHAZAM®, our electronic funds transfer network, have been protecting your debit card from unauthorized use for years. There is no enrollment on your part. This is just one of many benefits that come with your account.
If suspicious activity is detected on your debit card, you will be contacted by Bank of Advance, or a SHAZAM fraud specialist calling on our behalf, to verify the transactions in question. You may receive a text alert from 72718. Reply Yes or No to confirm or deny the activity. If you don't reply to the text or your phone number is not a mobile number,  you may receive an automated voice call from 855-21-5399. Save these numbers to your contacts so you don't miss any alerts!
To ensure that we can reach you promptly if fraudulent activity is suspected, we need to have current contact information on file including:
Primary phone number
Secondary phone number
City, State and Zip Code
Contact your
local branch
 or use the secure 
Contact Us
 form to update your information. We will keep your contact information strictly confidential. Remember that we will NOT ask for your debit card number or PIN.
SHAZAM® BOLT$™
SHAZAM® BOLT$™ acts like a high-tech, early-warning system that immediately alerts you to potentially fraudulent activity by sending you alerts regarding your debit card purchases. With the help of SHAZAM BOLT$™, no one is better equipped to catch debit card fraud than you. After all, you know what you've purchased and can spot unauthorized transactions instantly.
Customize your alert settings to notify you when purchases exceed a preset amount, transactions occur in a foreign country or your debit card number is used but your card is not present, such as telephone or internet purchases. You can also check your account balance information anytime, anywhere.
SHAZAM BOLT$ gives you more control over your debit card. If your card is stolen or missing, you can pause your card without affecting previous transactions. With just the tap of a button, block or unblock your own card to protect yourself from possible fraud. You can also easily submit a travel notice to help ensure uninterrupted debit card access when you're on the road.

Download the SHAZAM BOLT$ app for FREE from the Apple App Store, Google Play Store or go to the SHAZAM BOLT$ website. After registering your debit card, be sure to customize your alerts to be notified every time your debit card is used.

If suspicious activity is detected on your debit card, you will receive a text alert from 72718. Reply Yes or No to confirm or deny the activity. If you don't reply to the text or your phone number is not a mobile number,  you will receive an automated voice call from 855-21-5399. Save these number to your contact so you don't miss any alerts!
Mastercard® SecureCode™
Mastercard® SecureCode™ is an online security service to guard against unauthorized use of your Bank of Advance debit card when you shop online with many participating merchants. There is no need to get a new card, no software to download, no cost and no hassles... just added security. Once enrolled in this service, you will have added confidence knowing that Mastercard SecureCode performs an extra authentication step to protect your account from unauthorized users online.
Register for a Mastercard SecureCode. You must have a Bank of Advance debit card to complete the registration.
Shop online and pay with your enrolled debit card.
When you submit your order with a participating merchant, the Mastercard SecureCode box will automatically open on the merchant order form asking for your SecureCode.
Enter your unique SecureCode and within seconds, your identity is confirmed and your purchase is complete. This communication is between you and your card issuer. Your information is never shared with the merchant.
Online Banking Alerts
Online Banking Alerts are a great way for you to catch fraud on your account quickly. We can send you an alert via email or text message every time your balance reaches an amount you specify. Upon receiving an alert, simply log in to your Online or Mobile Banking to review and monitor your account. Set up your alert features under the Options Tab of your Online Banking.
24 Hour Telephone Banking
573-722-5144
Toll Free:  877-711-2265
The Bank of Advance 24 Hour Information Center is a free service that gives you account information over the phone 24 hours a day, seven days a week. Whether you want to find out if a certain check has cleared, a direct deposit has been made, or the payoff on a loan, our 24 Hour Information Center can help. With one simple phone call you can find out:
How to make a loan payment, or transfer money from one account to another
Your memo posted balance (current balance adjusted by items presented since the close of the previous business day)
Information on recent deposits and withdrawals
The interest earned or paid on your account
Information on your loan accounts
And more
Free Annual Credit Report
You are entitled to one free credit report once a year from each of the reporting agencies – Equifax, Experian and TransUnion. Use your credit report to check for activity that seems suspicious, such as an account you didn't open or a debt that is not yours. If you see any accounts not belonging to you, contact the issuer of the account immediately. Also, place a fraud alert on your credit reports to prevent any other accounts from being opened.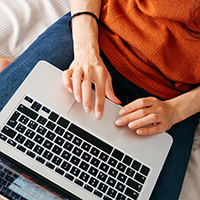 Easy and Secure
Don't have time to swing by the bank? Save some time by managing your accounts online.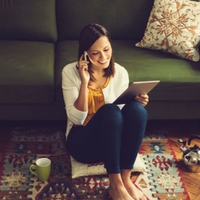 Get In Touch
We are committed to helping you with all of your banking needs. Let us know how we can help!