Savings
Enjoy these FREE services with any Bank of Advance Savings Account:
 Features

Statement

Savings

Start Up 

Savings

Christmas Club

Health Savings

Account

Minimum Opening

Deposit

$100
$25
$5
None
Service Charge
$3 per month
None
None
$2 per month
Balance to Avoid
Service Charge
$100
None
None
None

Monthly Per Item Fee

(ex. Cash, ACH and Transfers)

6 free withdrawals; $1 per each additional item*
6 free withdrawals; $1 per each additional item*
None
None
Interest Term
Interest paid quarterly
Interest paid quarterly 
Interest paid annually
Interest paid monthly
Interest Rate Tiers

$100.00 - $2,499.99

$2,500.00 - $9,999.99

$10,000.00+

$0.01 - $499.99 

$500.00+

None, interest is accrued on ledger balance
None, interest is accrued on ledger balance
Statement Type

Free quarterly statements
(no images)

Free quarterly statements
(no images)
No statement, a payout is issued annually**
Free monthly statements with check images


Learn More
Learn More
Learn More
Learn More
*Transfers from your account to another account or to 3rd parties by preauthorized, automatic or telephone transfer are limited to six (6) per month or statement cycle. Abuse of this overage may result in account closing.
**No early withdrawal is permitted without incurring a penalty. The penalty for early withdrawal is equal to the amount of all accrued interest from the date the account was opened to the date the account will be closed.
We reserve the right to at any time require not less than 7 days notice in writing before any withdrawal from an interest bearing account.
Daily Balance Method.  We use the daily balance method to calculate interest.  This method applies a daily periodic rate to the principal in the account each day.
Compounding and Crediting.  Interest will be compounded and credited to the account on the last business day of each quarter for Statement and Start Up Savings.  If the account is closed before the interest is credited, accrued interest will not be paid.
Accrual of Interest.  Interest begins to accrue on the first business day after the day any non-cash deposit is made.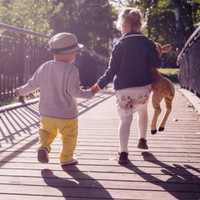 Kids Club
Find out how Penny the Pig rewards little savers and teaches the importance of saving your pennies

.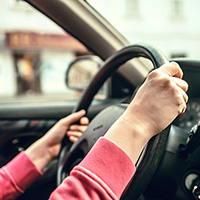 Take the Wheel
Turn your dream car into a reality. Find the perfect loan to make your dreams come true.