Schemes, Scams, & Frauds
Don't let fraudsters fool you. Learn the tricks of the trade and fight back against fraud. Here is a review of some of today's most common schemes, scams and frauds.
Don't get hooked by phishing scams! 

The Bank of Advance will NEVER send emails 

requesting your personal information.
Phishing
Phishing is the criminal attempt to acquire sensitive information such as usernames, passwords and credit card details by masquerading as a trustworthy entity in an electronic communication. Phishing scams are usually conducted through email, directing users to fake websites whose look and feel are almost identical to a legitimate one. Phishing emails may also contain links to websites that are infected with malware.
Spear Phishing
Spear Phishing is a variation of phishing. With phishing, criminals might send a mass email to thousands of people. Spear phishing attacks are customized and sent to a single person at a time. The spear phishing email usually contains personal information such as your name or some disarming fact about your employment. These attacks are usually limited to corporate targets. If you receive a suspicious email from your employer, go directly to your HR Representative or IT Department to learn whether the email is legitimate.
Smishing
Smishing is yet another variation of phishing (combination of SMS, or Short Message Service, and phishing). In this scam, the fraudster uses cell phone text messages to lure you to a website or automated voice response system. For example, a smishing text message might say it is confirming an order for a large purchase and you need to follow the directions in order to not be charged for the item. Once you click on the URL or call the phone number, you are asked to provide card numbers, account numbers, PIN numbers, etc.
NEVER give your personal 

information over the phone unless 

you initiated the phone call.
You are entitled to one free credit report each year. Use your credit report to check for suspicious activity, such as unusual charges or an entirely new account that you did not open. Get your free annual credit report at
www.annualcreditreport.com
.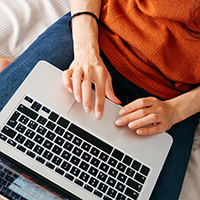 Easy and Secure
Don't have time to swing by the bank? Save some time by managing your accounts online.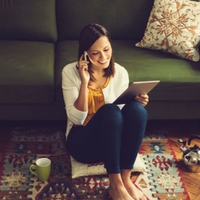 Get In Touch
We are committed to helping you with all of your banking needs. Let us know how we can help!